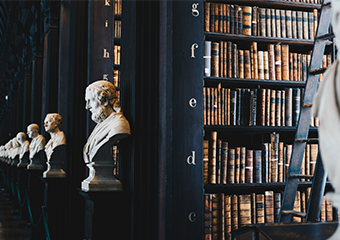 To our valued clients and friends of the firm:
Amid the rapid progression of the coronavirus (COVID-19) and the disruptions it has caused, Gozdecki, Del Giudice, Americus, Farkas & Brocato LLP (GDAFB) remains committed to providing highly responsive and exemplary service to our clients. In addition, safeguarding the health of our clients, our people, and the communities where we live and work is of equal importance. Therefore, given the uncertainty of the coronavirus pandemic, the majority of our attorneys and staff will be working remotely starting Monday, March 16, until at least March 23, at which time we will reassess the situation. During this time, there will be no disruption whatsoever in our handling of all legal matters, and our attorneys and staff will remain available to fully assist you with all of your legal needs.
Indeed, prior to this global virus outbreak, we equipped all employees with the technology and equipment to work from home when necessary, so even though our attorneys and staff are temporarily working remotely, we are able to communicate with you as we normally would, without any interruption. We are available by telephone, email as well as in person meetings when necessary. We have protocols in place to ensure the security of confidential documents and emails.
We will actively follow the guidance from the World Health Organization (WHO), the U.S. Centers for Disease Control and Prevention (CDC) and state/local governmental agencies to revise plans and make decisions accordingly.
As always, the health, safety and well-being of our clients, our colleagues and our communities are of paramount concern. We continue to monitor this quickly evolving situation and are here to assist as needed. Whether client, colleague or friend of the firm, know that we will be here doing our utmost to continue providing for your legal needs and to meet and exceed your expectations.
Thank you.
Gozdecki, Del Giudice, Americus, Farkas & Brocato LLP