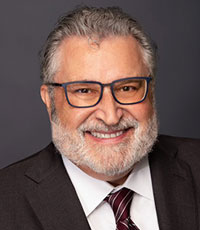 Michael Owen
Partner
Mike Owen joined the firm in 2023 as a partner. He has broad global experience counseling clients in mergers, acquisitions and dispositions, debt and equity transactions, debt trading, swaps and derivatives, and workout, restructuring, bankruptcy and insolvency situations. As de facto general counsel, he advises directors and executives on strategy, corporate governance, investment management, employment and general corporate matters.
Having practiced law for over three decades, he enjoys a reputation among clients for delivering practical, commercial advice.

Primary Areas of Practice:
Business Counseling
Banking and Finance
Business Transactions
Private Equity
Real Estate
Contact
Education
Indiana University Maurer School of Law, 1988, J.D. cum laude Northwestern University, 1985, B.A.
Bar Admissions
Illinois Supreme Court, 1988 U.S. District Court, N. D. Illinois 1989