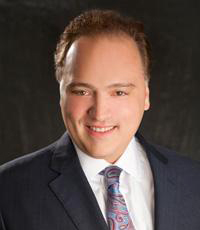 Joseph B. Brocato
Senior Partner
Joe Brocato joined the firm in 2014 and is an equity partner. He focuses his practice on a full spectrum of real estate and commercial transactions.
In his real estate practice, Joe provides tenacious representation to a diverse group of owners, developers, banks, investors, real estate brokers, landlords and tenants. He negotiates and prepares contracts for acquisitions, dispositions, site assemblages, and leasing for office, retail, industrial, and other commercial real estate owners and developers. He has handled transactions for facilities ranging from office buildings, corporate headquarters, shopping centers, bank branches, and industrial sites.
Regarding his commercial transaction practice, Joe provides strategically-targeted counsel on complex matters relating to the governance and operation of business entities. He has taken a lead role in numerous sophisticated commercial transactions that involve the preparation of purchase and sale agreements, negotiation of financing documents, and the performance of all relevant due diligence.
Joe was named a "Leading Lawyer" for 2014, 2015, 2016, 2017 and 2018.
Joe is featured in Leading Lawyers Magazine.
Primary Areas of Practice:
Business Counseling
Business Transactions
Real Estate
Contact
Education
Northwestern University School of Law, 1992, J.D., cum laude Northwestern University Law Review, Associate Note & Comment Editor, 1991-1992 Loyola University Chicago, 1989, B.S., summa cum laude
Bar Admissions
Illinois Supreme Court, 1992 U.S. District Court, Northern District of Illinois, 1992
Professional Affiliations
Chicago Bar Association CoreNet Global, Chicago International Council of Shopping Centers