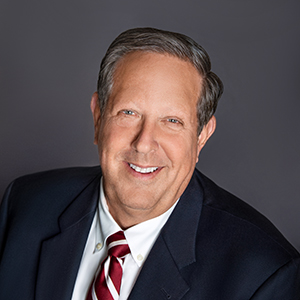 James F. Russ, Jr.
Partner
Jim joined the firm in 2021 as a partner. He represents clients in complex real estate transactions including acquisitions, dispositions, leasing, development, financing, and zoning matters. He has previous experience in both private practice and corporate real estate and has represented clients throughout the United States.
For his corporate real estate clients, Jim assesses risks and opportunities to assure all lease extensions, rights of first refusal, options to purchase and various other terms of leases are analyzed to protect the owner's leasehold interest and purchase rights. He also deals with any site-specific issues that arise including defaults, condemnations, lease amendments, easements, licenses, development agreements, mechanic liens, boundary disputes, lot consolidations and splits, sale of excess property, purchase of additional property as well as the negotiation of CAM and real estate tax disputes.
Jim has experience managing and leading zoning and development transactions involving commercial, office and residential projects. His experience includes rezoning, variance, entitlement rights and authorizations.
He is committed to client relationships and providing responsive and high-quality legal advice on all aspects of real estate and related matters.
Primary Areas of Practice:
Real Estate
Business Counseling
Business Transactions
Contact
Education
J.D., Marquette University Law School, 1985; cum laude, B.S. Marquette University, 1982
Bar Admissions
Illinois Supreme Court, 1985 U.S. District Court Northern District of Illinois, 1985
Wisconsin State Bar
Professional Affiliations
Illinois Bar Association
Wisconsin Bar Association